Posted by WKF head office on March 18th, 2015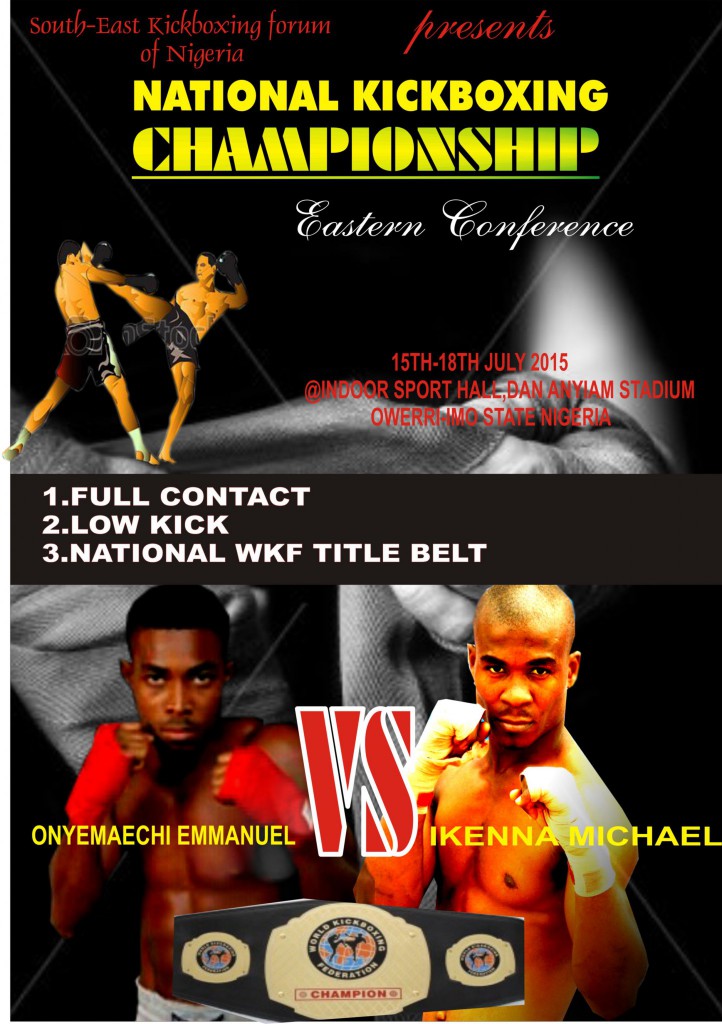 WKF NIGERIA president Mr. Nwobodo IKECHUKWU announce next top event on the African continent.
South East Kickboxing forum in Nigeria is the official licensed promoter in Nigeria.
Venue is famous "Dan Ayam" stadium in the city Owerri in South east of Nigeria.
Scheduled as the national Championships in Kickboxing, to find the real best Nigerian amateur champion in various weight class and disciplines.
Main fight is for the professional WKF title in Fullcontact and Lowkick, more details coming soon.
Posted in Common | Comments Off on Next national title fight in Nigeria