Posted by WKF head office on June 19th, 2014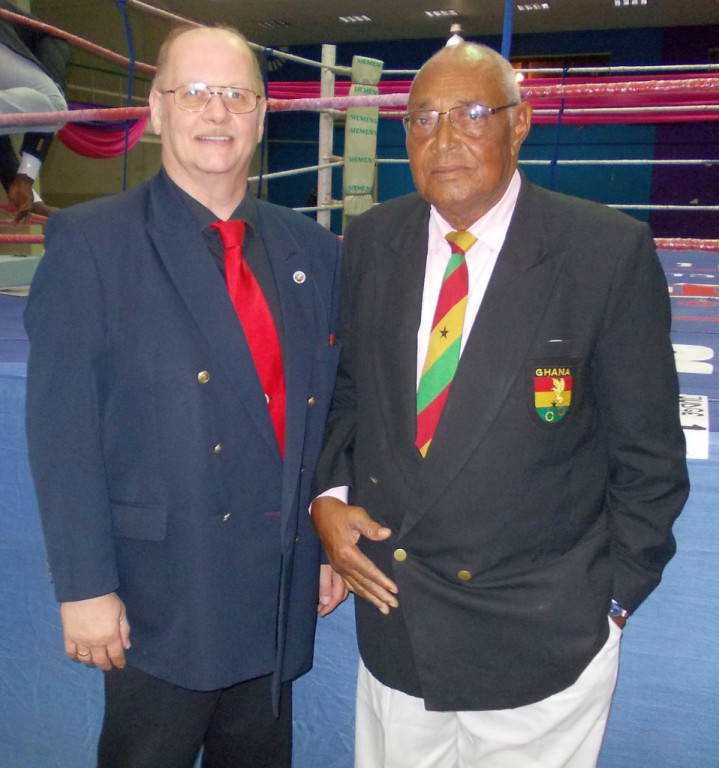 WKF GHANA has a new country president.
With immediate effect Col. John E. SHARP is in duty as president with full authorities for Ghana.
The reason are the World Championships in Prague, November 10th – 15th.
Col. Sharp has excellent contacts in Ghana and so he have a big chance to get support and private sponsorship to build up an amateur team for Prague.
His first aim is the youth in Ghana, to bring to sport and to build up new Ghana Champions in near future.
Soon we will have new amateur and pro events in Accra, Kumasi, Tamale and other cities in Ghana.
In the past Col. Sharp was MBA referee for international boxing and Chairman of the "Ghana Amateur Boxing Federation", and Vice president of the "African continental Boxing Federation"
WKF head office is more than happy to have this expert in our team.
If you want to contact Col. Sharp send him just a mail.
Posted in Common | Comments Off