Posted by WKF head office on July 26th, 2015
WKF AUSTRALIA president Mr. Robert WILESMITH start advertising for Kampala event September 4th !
"WKF AUSTRALIA & MOROCCO INVADES UGANDA" in "WKF WORLD TITLE ACTION"
Look out Fight Fans, as Uganda lights up with WKF International Professional fight action, with 2 "HUGE" fights on the card. Alice Namatova & Charles Olim (SIPAPA GLOBAL ENTERTAINMENT LTD) proudly presents the IBM GALA 2015 in Kampala, Uganda on Friday 4th September 2015.
"MAIN EVENT" is current WKF World Super Welterweight -69.5Kg / 153 lbs Muaythai Champion UMAR SEMATA (Uganda), defending his Title against World & Australian Muaythai Champion PIOTR LAGODZKI (Australia) in 5 x 3min Rounds of "Non Stop" fight ACTION.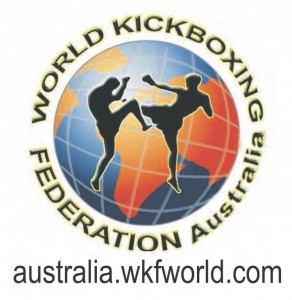 WKF head office has "Officially" approved this great match up, with 2 of the strongest Pro Super Welterweight Muaythai fighters fighting for the "Ultimate" prize – "WHO IS THE BEST 69.5kg / 153 lbs FIGHTER IN THE WORLD".
Initially, Lee Garap (PNG) was matched for this fight, but he failed to qualify "On Time" on a "Proposed" show in Port Moresby Papua New Guinea.
Due to the local Promoter "NOT" following the Rules & Regulations in applying for a Titles Application to WKF Head Office Mr Fritz Exenberger to Promote Lee Garap's World Title fight qualifier.
As Piotr Lagodzki (Australia) is Ranked #10 and Lee Garap Ranked #16,the "Higher Ranked Fighter" was chosen.
Also on the Undercard is Current WKF World K1 Super Lightweight Champion – 62,30 Kg / 137 lbs SAMIR SAKHI (Morocco) taking on NCEDO GOMBA (Uganda) in a prestige "International" 60kg Muaythai bout.
Sakhi has been challenging fighters all around the world in "Any" rules, and  …
Read more about this huge story here on the WKF AUSTRALIAN web site !
Posted in Common | Comments Off on WKF AUSTRALIA & MOROCCO CHALLENGES WKF UGANDA ON SEPTEMBER 4, 2015