Posted by WKF head office on February 4th, 2015
WKF EUROPE office Mrs. Jana ANTALOVA confirmed:
WKF  SPAIN President Mr. Juan PINILLA announce proudly the official International Open in a beautiful touristic city Oropesa del Mar in Spain. 
This event was postponed from October 2014 because of the technical reasons. It will be held on 12th – 15th March 2015 as an international open with co-operation of spanish local federations. Participants can start in many disciplines – forms, light contact, Thai box, MMA, as well as Boxing, Tai-chi or Wu-shu. Pre-registration deadline is on 1st February, normal registration deadline on 6th March.
After registration and weigh-in on Thursday 12th and Friday till noon there will be preliminary fights continuing on Saturday; at the end of the day a gala with final fights of amateurs and one title fight in professional division.
Full description of this event in English and Spanish language you can find here: INTERNATIONAL_SPAIN_OPEN
For any request about this open just contact Mr. Juan PINILLA (mail) or WKF Europe Chief Coordinator Mrs. Jana ANTOLOVA  (mail).    
PLEASE, BE WELCOME IN HOT SPAIN!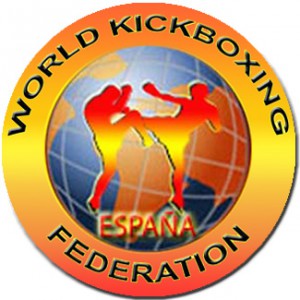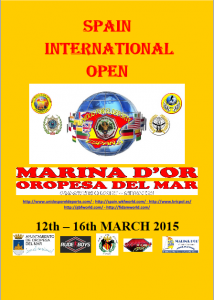 Posted in Common | Comments Off