Posted by WKF head office on March 30th, 2017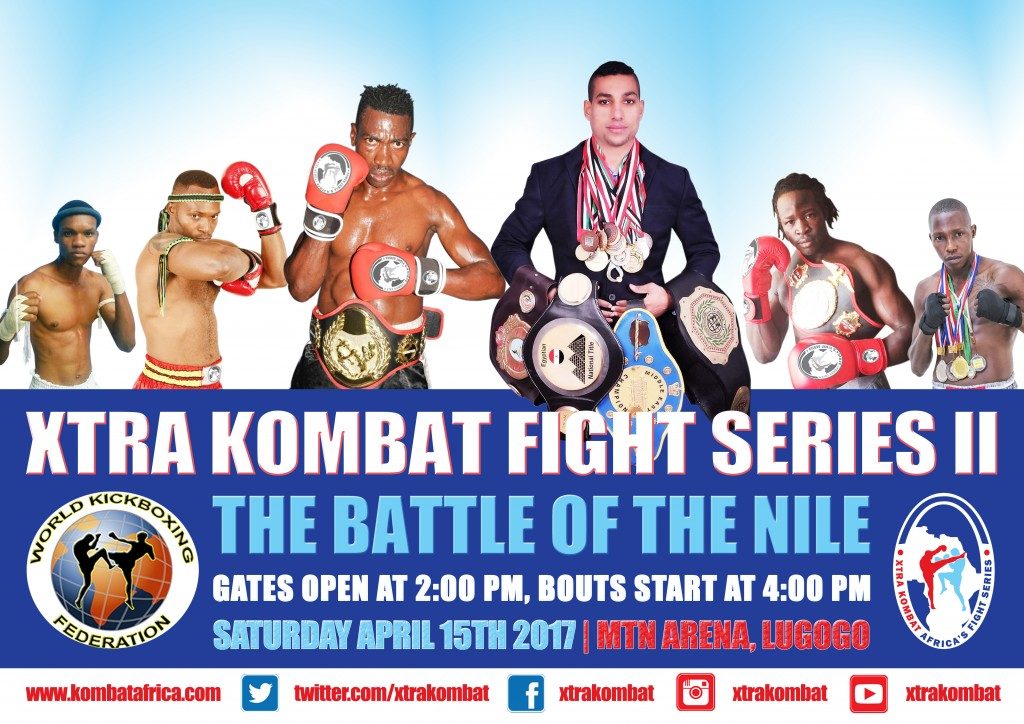 WKF AFRICA continental head office confirm next international TOP event in Kampala. Legendary MTN Arena in Lugogo is again the venue for the second strike of Paul KABAALE´s  "XTREME KOMBAT FIGHT SERIES 2".
This time is The battle of the river Nile.
The event is part of the preparations to select Team East Africa that shall compete under a Unified WKF Europe – Xtra Kombat Intercontinental Competition between WKF Europe / Austria and WKF East Africa.
Mr. Kabaale plan to hold another Referees Seminar before the event. Ringside having fighters from Kenya, South Sudan, Tanzania, Uganda, Zanzibar and a special appearance from Egypt.