Posted by WKF head office on November 30th, 2016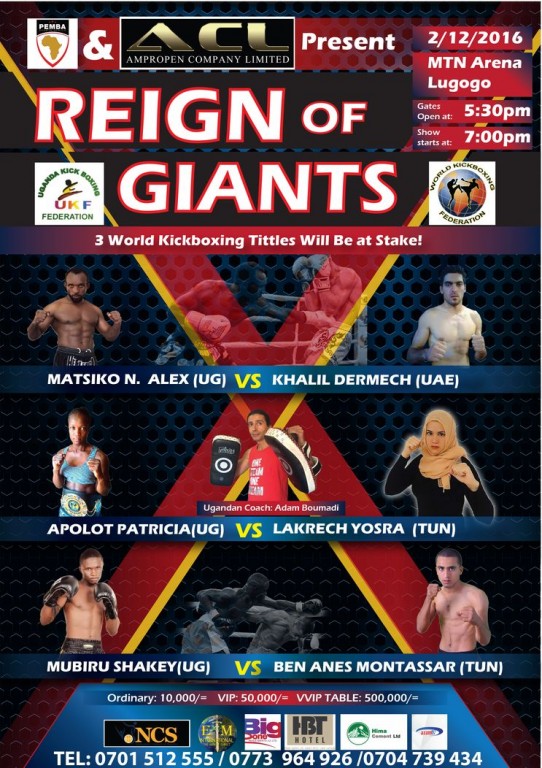 Famous MTN arena in Kampala is the venue for the next high class amazing show on December 2nd.
Promoter of the event is ACL – Ampropen Company Ltd.
Many good under card fights,  Ladies prestige fight – 62,30 Kg / 137 lbs, plus three international title fights are on the fight card.
African TOP female fighter Patricia APOLOT defend her African continental title – 60Kg / 132 lbs vs. Tunisian Lakhrech YOSRA.
Second title fight for international K-1 title defence in Light middleweight – 72,30 Kg / 159 lbs Alex MATSIKO vs Dormosh KHALIL also from Tunisia.
Third title fight Mubiru SHAKEY vs Ben Anes MONTASSAR from Tunisia as well. This is in Welterweight -66,8 Kg / 147 lbs  for the K-1 International title.