Posted by WKF head office on August 7th, 2016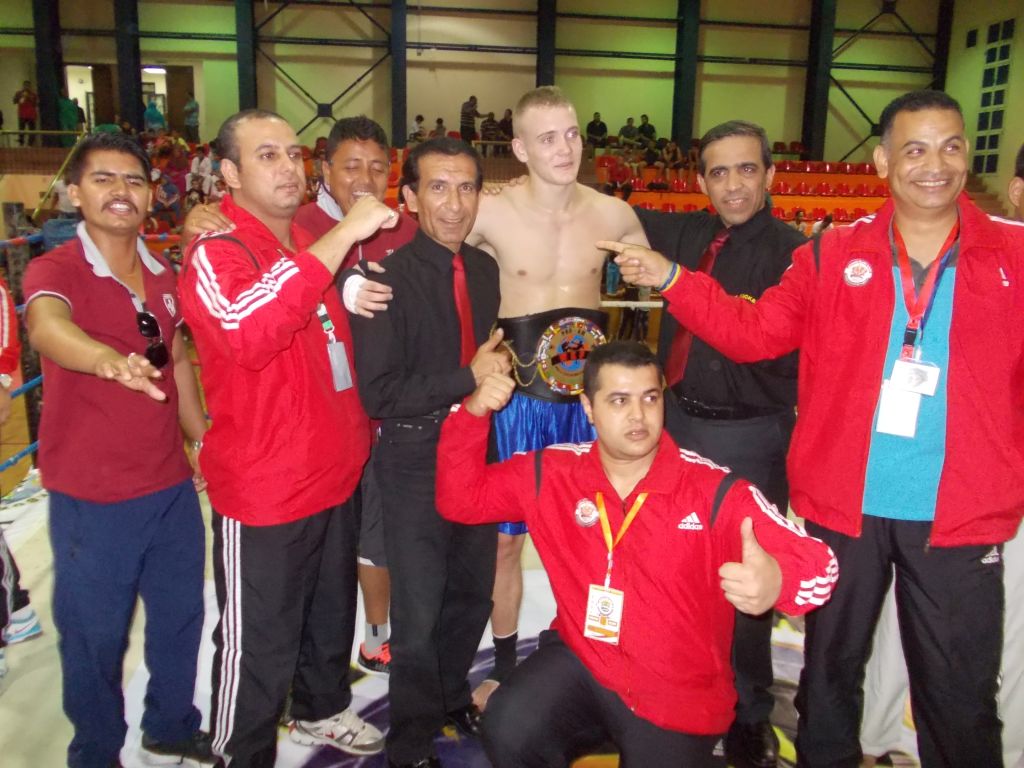 WKF EGYPT head office report about last event in Cairo.
From July 28th to 30th our WKF Middle east director Mohamed DESSOUKI was promoting best tournament in Egypt ever.
Mr. Dessouki was more than an excellent host and helped all foreign teams with airport transfers, Hotel booking, food and everything what was needed.
Couldn´t be better, an example for all African promoters for sure for future events !
14 countries shown up and performed so many excellent fights. So many top juniors fight for the high quality cups and medals. From WKF many international managers and presidents support this event.
Mr. Husam MAJEED president of WKF IRAQ was an excellent referee for the ring sport fights. Mr. Omar CHEBALI president of WKF MOROCCO was supervisor for all MMA fights. In his position as African continental director for MMA he made a very good job. Everybody who wants to promote MMA events on the African continent should contact Mr. Chebali.
A huge team represent WKF NEPAL (!) , with our president Mr. Sudeep PANDIT CHHETRI.  From Uganda comes a small but strong team, coach was famous Uganda Champion Titus TUGUME. Plus teams from Kuwait, Tunisia, Nigeria, and so many others.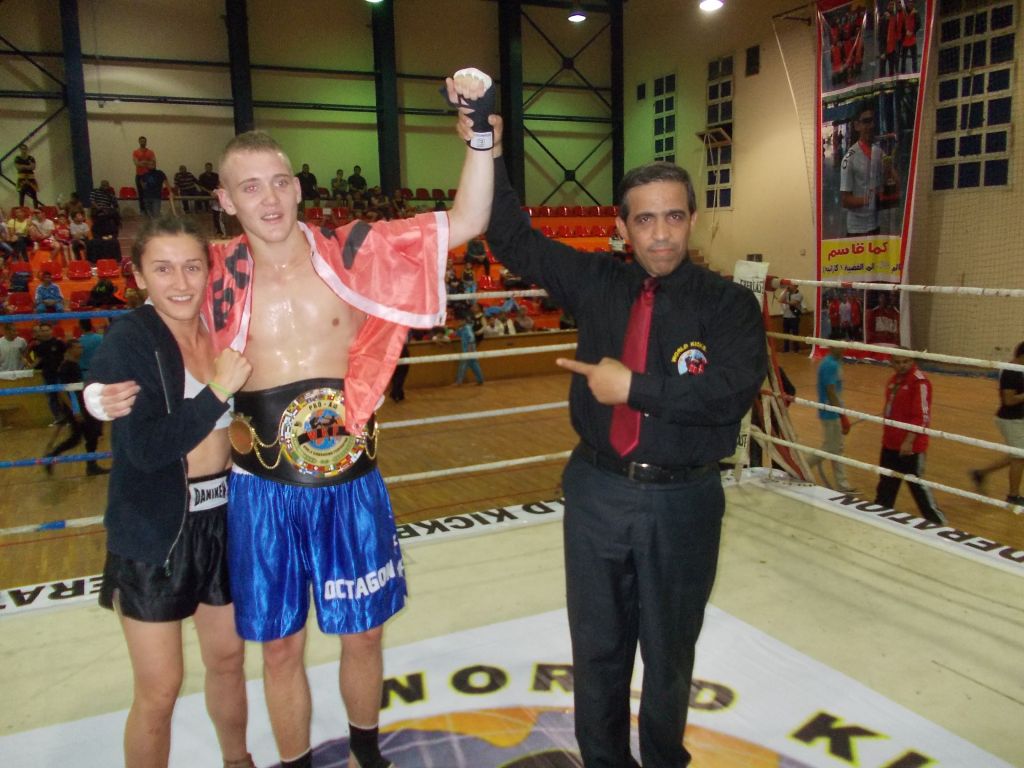 On the end of the show we had two PRO-AM Intercontinental title fights. 
Deshire KURTAJ form famous Octagon pro Gym in Austria challenged Egyptian female Champion Hager ALY. This was for the  Lightweight – 57 Kg / 125 lbs Intercontinental title in K-1 rules.
First two rounds goes in the home town corner but last three rounds was clear for the guest. Referee Mr. Majeed have to give Hager a minus point for holding in fourth round and again in fifth round. So last two rounds was clear 10:8 for the Austrian girl. According our WKF rules we had an international Referee team from Iraq, Nepal, Morocco and Egypt. Perhaps there is a chance for a re-match in Vienna ?
For the PRO-AM Intercontinental title in Light heavyweight – 81 Kg / 178 lbs   Austrian Florian BARTL challenged Egypt local hero Elsam ELBAMBY. Home town boy Elsam comes to the ring like the real hero, but he had not much to answer against the tough , young Austrian Champion. Beginning third round the fight was over and clear winner by KO Bartl from Octagon pro Gym.
Everybody want to come again next Year in this great event, to meet so many good fighters.
Egypt open is the place where Europe meets African Champions 🙂