Posted by WKF head office on August 4th, 2016
WKF AFRICA continental federation confirm. With immediate effect Mrs. Jani HEBLER our new WKF SOUTH AFRICA president.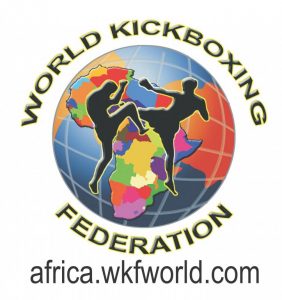 On the 23rd of July, Jani Hebler was appointed as the South African President for the World Kickboxing Federation, and is currently in the final stages of governmental negotiations to possibly host the 2017 African Continental Championships in South Africa. She has secured a box 'n dine season contract with many of the top players within the South African corporate business industry.
If you want to book any South African fighters and for any further request contact Mrs. Hebler by mail.
JaNi Hebler is a dynamic achiever that is extremely passionate about all areas within the contact sport industry.
She has been part of system implementation within the health and fitness industry for the past 17 years. Jani has been instrumental in ensuring successful sales system flow within various health, fitness and fight clubs with her portfolio boasting the likes of industry leaders that include American Health & Sport and the Health Connection to name a few.
She is currently in the final stages of the opening of a full functional training facility under the Ultimate Strike Pro banner. Jani has joined forces with a well-established, international training and fight club partner to ensure successful rollout and opening in January 2017. Jani has been actively involved in putting together various events within the entertainment industry with a strong emphasis on the corporate sales of box-'n-dine fight events. Her success within the event management industry is due to the fact that she is a well-known international singer and forms part of the South African Team under the International Fine Arts Association.
She boasts numerous international music releases across the world and has been featured by many world renowned DJ's across all styles and genres over the years. She is also a well-respected composer, which has composed many songs for various artists in many countries. She boasts a modelling portfolio featuring highly acclaimed photographers throughout South Africa. She has been featured on various television productions with one of her music videos being nominated for sexiest music-video of the year at the MK awards.
Alongside Fusion Dance International she received her South African Colours while forming part of the SA Team, that represented South Africa at the European Dance Grand Prix Championship in Spain in 2014. She came home with 2 Gold Medals and a combination of 4 awards alongside the South African team.
In 2016 she became the Marketing Director for Ultimate Strike Promotions. With her partner retiring completely from the contact sport industry on the 6th of June 2016, it left her being the solely responsible for the Ultimate Strike Promotions brand. The Ultimate Strike Pro brands has since branched out into performing artist and athlete management, signing various top athletes, motivational speakers and performing artists under the Ultimate Strike Pro banner.