Posted by WKF head office on May 25th, 2016
WKF AFRICA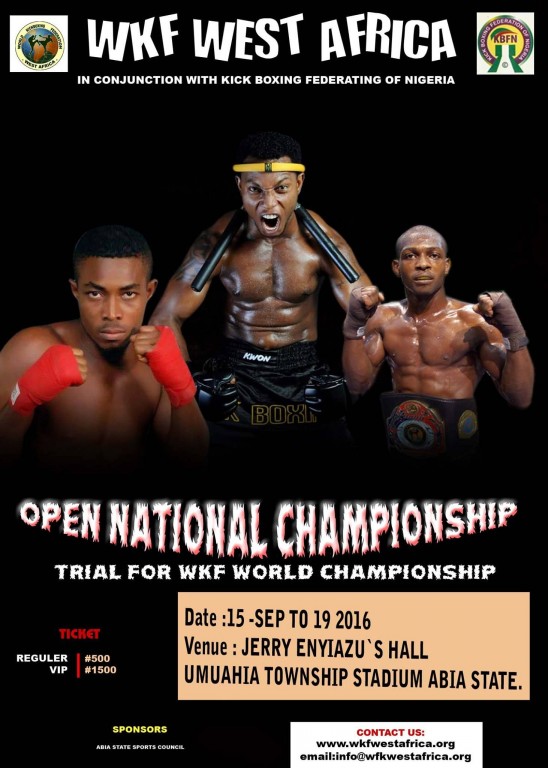 head office confirm next event:
World trials, last qualification for the WKF NIGERIA Team for the World championships in Italy in November.
Info and registration WKF WEST AFRICA head office Mr. Nwobodo Ikechukwu.
More and more of our African member countries send their registration to WKF ITALY for the upcoming huge World Championships in November in Andria, Italy.
Mr. Michele SANZIONE is the promoter and Mr. Salvatore MATERA is our busy WKF ITALY president.
Contact and send your request by mail ASAP.
Many teams already request for Airport transfer and Hotel booking.