Posted by WKF head office on February 4th, 2016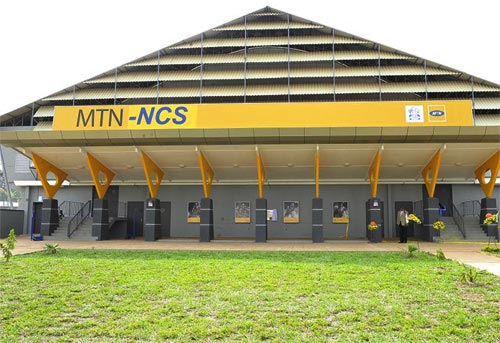 The first huge event in 2016 was in MTN ARENA in Kampala with 3 title fights, 2 ladies fight, one pro k-1 fight and 1 junior fight .
This was a great event for starting the year.  Good atmosphere and strong fights. Always was a real war in the ring.
We have three new official WKF Champions:
Abu KIKENWA, Uganda Champion
Mubiro SHAKEY, Uganda Champion
Titus TUGUME, International Champion
Here are the quick results, congratulation to all new Champions:
1. Mubiru Shakey vs. Odoch Ronald -66,8 kg, K-1, winner by points: Mubiru SHAKEY, Ugandan Champion
2. Abu Kikenwa vs Dan Okiror -88,2 kg, K-1
winner by points: Abu KIKENWA , Ugandan Champion
3. Titus Tugume vs. Malik Kalisa -84,6 kg, Full contact
winner by points: Titus TUGUME, International Champion
4. lady fight:
Patricia Apolot vs. Sarah Njoki Njuguna (Kenya), -60 kg, low kick, winner by ko in the 1st round 20 second: Patricia APOLOT
5. Lady fight:
Jackie Nasimbwa vs. Brenda Masendi, -60 kg, low-kick, winner by points: Jackie NASIMBWA
6. Oola Ambrose vs. Ddamulira 'ring doctor' Richard, -60 kg, K-1 wnner by points: Oola AMBROSE