Posted by WKF head office on May 23rd, 2016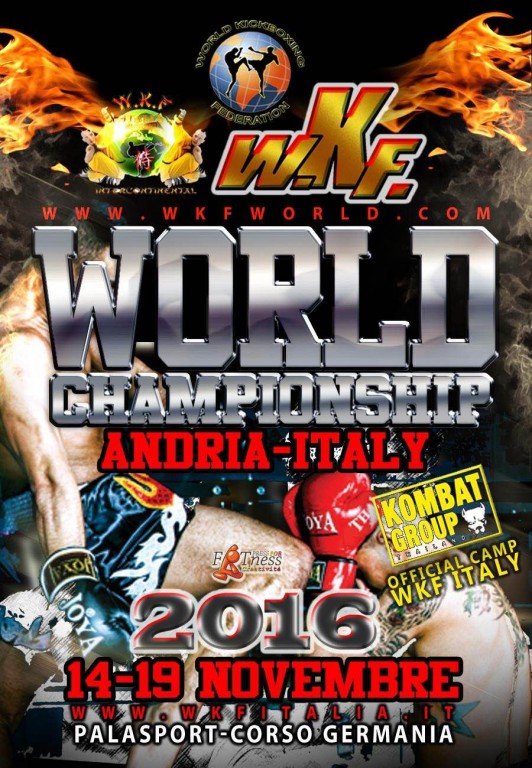 WKF ITALY president Mr. Salvatore MATERA and local promoter in Andria Mr. Michele SANZIONE invite the World for the next WKF WORLD CHAMPIONSHIPS 2016, November 14th -19th.
On request of our Italian experts we have now first time in history SANDA/WUSHU as so called demonstration sport on the upcoming World Championships 2016 in Andria.
Our IRC (International rules committee) and other experts fixed now the new official SANDA rules, valid for Andria 2016. Waiting HERE for your down load.
NEW NEW NEW NEW NEW
Thaiboxing in Andria is in
full Muay Thai rules
Elbows and knees to the head
is correct !!!
Sport has no racial, social or political barriers  which means that it is the perfect way for all
men and women, boys and girls to achieve amazing results, regardless of race, creed or colour.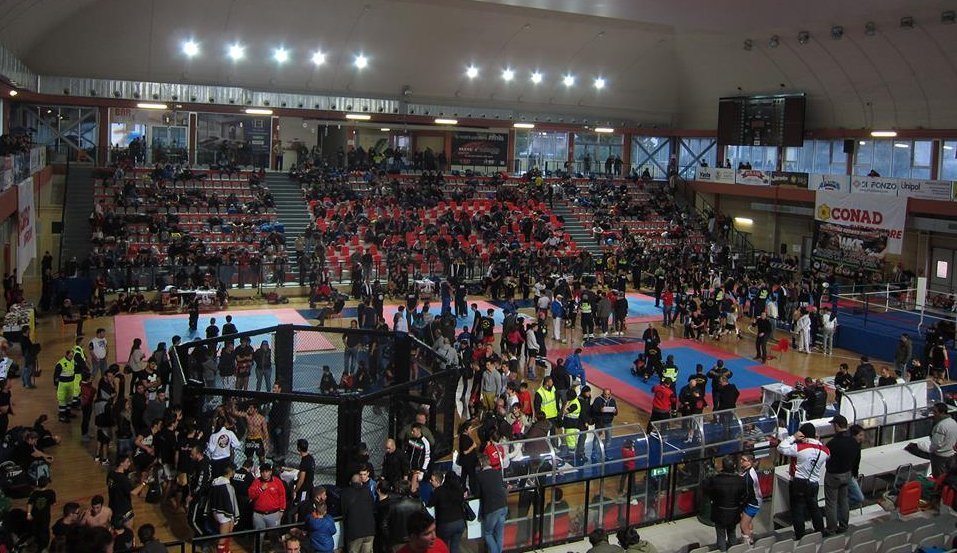 The opportunity to represent one's country in the name of sport at an international level is probably one of the greatest achievements an individual can make. The pressure that the competitors have at this level is enormous, and goes far beyond normal physical endurance.
To win, especially at such a high level, competitors will have to tap into inner resources that their years of training will have prepared them for.
Come to see charming City Andria, friendly people, culture, fair accommodation offers, excellent food, famous fish and wine culture, pastry and cakes and a real great World Championship in Italy.
This is was you will get in Andria! Italy welcomes you.
Hope to see you again to the World Championship 2018 in Buenos Aires, Argentina